The retail experience starts before your customers even set foot through the door. First impressions are lasting, and we'll help you make sure your customer's first impression is always the right one.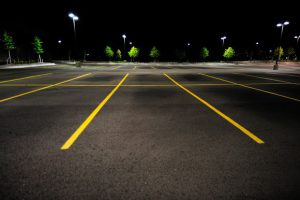 Trooper USA is one of largest providers of self perform janitorial services in the nation specializing in multi-location retail services. We have the ability to gain a thorough understanding of your facilities needs and closely monitor service. We are able to offer dedicated project crews and on-staff mechanics. Should the unexpected arises, we are able to quickly identify the problem areas and correct the situation. A network of regional offices serve as a local points of contact and allow us to stay closely connected with our customers.
On staff mechanics with local parts and equipment inventory
Partnering with Trooper USA Solutions for all of your floor care and janitorial needs allows you to increase your operational efficiency, improve reliability and minimize costs. Our expertise, experience and attention to detail allow us to deliver outstanding service at the greatest overall value to our customers.